/ Partner
Stopline and its partners – stronger together
Stopline owes much of its effectiveness to its professional and reliable partners, as well as its financial backers. Without the network and strong partnerships, its 20 year success story would simply not have been possible. Key partners and activities include:
---
Cooperation with Austrian prosecutors
Stopline works hand in hand with prosecutors' report centres at a national level. Responsibility for prosecuting cases involving sexual abuse of minors and National Socialism on the internet falls to two different bodies:
Child pornography and child sex tourism report centre
The Federal Criminal Police Office (BK) operates the Police Report Centre for Child Pornography and Child Sex Tourism on the Internet.
Web: www.bmi.gv.at/meldestellen/
e-mail: meldestelle@interpol.at

Report Center for National Socialism
The Report Centre for National Socialism is part of the Representative of the BMI - Directorate for State Security and Intelligence (DSN).
Web: www.dsn.gv.at/401/
e-mail: ns-meldestelle@dsn.gv.at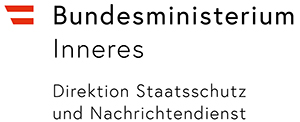 ---
Safer Internet Centre Austria
Together with Saferinternet.at, 147 Rat auf Draht and ISPA, Stopline makes up Safer Internet Centre Austria, which is the Austrian partner in the European Union's Internet Network, an organisation dedicated to raising awareness of safe use of the internet. Its activities focus on providing information and consultation services regarding the use of digital media.
ISPA - Internet Service Providers Austria
ISPA is the umbrella association of the internet service providers in Austria. Its goal is to promote the internet in Austria and support the interests and priorities of its 200 members from the access, services, hosting and content sectors. ISPA is the mouthpiece of the Austrian internet services industry in dialogue with the government, authorities and other institutions, associations and committees and promotes communication between individual participants in the market.
Web: www.ispa.at

Saferinternet.at – using the internet safely!
Saferinternet.at advises internet users – specifically children, adolescents, parents and teachers – on how to use the internet, smartphones and computer games safely. It provides countless tips and pointers on how best to deal with the risks involved, Saferinternet.at also draws attention to the positive aspects of life online.
Web: www.saferinternet.at

Rat auf Draht – telephone hotline for children, teenagers, parents, carers and concerned adults
Rat auf Draht is a counselling service for children, teenagers and concerned adults staffed by a team of experts. Children and teenagers can use the free and anonymous 147 hotline to get answers to their questions at any time of day or night, seven days a week.
Web: www.rataufdraht.at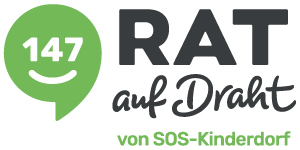 ---
International network – close cooperation on international abuse cases
The majority of reports of child sexual abuse material subsequently categorised as actionable by Stopline is hosted on foreign servers. As a result, being part of a strong, international network with non-bureaucratic, direct access to overseas counterparts is essential for effectively combating illegal content.
INHOPE - worldwide network of partner hotlines
Nearly 50 partner hotlines have joined forces, working together to investigate and remove illegal content from the internet as part of an international network . INHOPE – the International Association of Internet Hotlines – is the association of international report centres against illegal material on the internet. The joint aim of the nearly 50 INHOPE hotlines, in operation in more than 40 countries worldwide, is to remove child sexual abuse material from the internet and protect young people from any damaging and illegal uses of the internet. In addition INHOPE is an organisation that helps set up new hotlines, particularly in developing countries and emerging economies so that it can continue to build its global network. By exchanging information quickly and securely among themselves, INHOPE partners have helped to bring down numerous rings dealing in child sexual abuse material.
INHOPE Code of Practice
The Code of Practice (Version 5.0) of INHOPE is available here.
Web: www.inhope.org
---
Financial backing from the EU and nic.at
Stopline receives financial backing from the European Union under its Connecting Europe Facility (CEF) Telecom/Safer Internet programme and from nic.at, the Austrian registrar for the .at domain.
The first Safer Internet programme was set up in 1999 to support projects and events and the self-regulation of the industry, and to promote international cooperation. Its specific goal is to support the Safer Internet Centres (SICs) in all EU member states, building on its collaboration with the EU core platform and its services.
Web: https://hadea.ec.europa.eu/programmes/digital-europe-programme_en